GREETINGS PEEPS!
I hope you're having a great day! I am! Next week I'm having around 5 exams so yeah, I'm freaking nervous but let's not talk about that cause I'll end up pulling my hair off. Okay Anna, relax..
Anyway, today's post is going to be a lil different, why?
CAUSE TODAY I'M RECREATING BLOGGERS' DRAWINGS!

 😝😝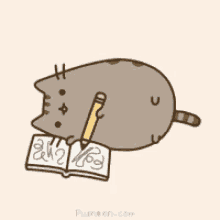 Yeah, you heard well. Aaaand because it's blogmas, I'll be recreating bloggers' Xmas drawings. Let's do it!
Drawing Recreations:
---
DISCLAIMER: I'm not taking credit of the drawings nor trying to make them better than the originals, they're other people's creations. I just thought it would be fun to recreate them as an experiment. I even asked them for permission to share them here! 😊 So yeah, click the links to visit their blogs!
---
Just to clarify, their drawings are the ones on the left and mine are on the right.
The first one is a Christmas apple and the second one is.. I believe it's an orange or a tangarine, she didn't say what it was on her insta post. 😅
I think I drew them pretty similar, the colors we used are obviously not the same ones cause her drawings are more colorful. Like, even though it looks pretty simple to imitate, there's still a lot of details you have to take into account. 😆
The next *and last* 2 are by Tabi The Bear:
The first one are Xmas doodles *she calls 'em doodles but I think they're pure drawings, c'mon!* and the last one is a fox. I'm not sure if it's Xmas-y but those were the ones I felt like I could recreate better lol 😂😂
On the first one, it took me a while to do all the little drawings and place the stars and the names she put next to the doodles.. I think that one took me the most time 😜 The fox was easier to do than I thought. In both drawings it was hard for me to find colors that would match hers.
🖌🖌🖌
So obviously the quality of their pictures is WAAAY better than mine. Specially cause I used my phone and they probably used cameras. 😜
Share your thoughts with me!
What do you think about my recreations? Are they good? Are they lame? Do you follow Capili and Tabi's blogs? I'm obsessed with their drawings!!!
I hope you liked this post as much as I liked making it, it was so fun! Drawing is a really good therapy! I'll most proably make more of these! I hope you have an amazing day/night and week!
SEE YA PEEPS!
Last post                                                    About me                                  Old Drawings