HO HO HO PEEPS!
I hope you're all having a great day!! I think this is my first time writing on the 'new' (launched about 3 or 4 years ago) post editor and it's SO comfortable!!!! Love it! Anyway, that's not the case.
Today's a very special day because dun dun dunnnnn….
😝 CHLOE IS HERE!!! 😝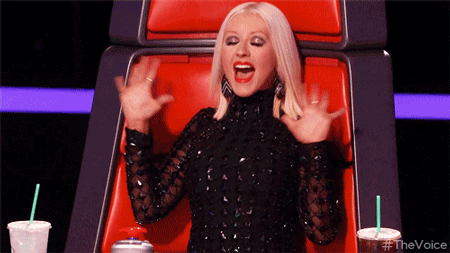 Yass, you heard well. Also, today we'll be talking about our best and worst Christmas experiences!!! 🎉 🎉 Let's go!
Best & Worst Christmas Experiences:
It's Chloe's turn first:
Obviously I love Christmas. There isn't much about I don't like, so I guess this is going to be more difficult than I thought. Thanks for that Ana! But I guess I will give it a go and see what happens!
Best Christmas:
I don't think I have one particular, personal favourite Christmas, but I do have two very memorable ones which I can't help but think about and I can't wait to mention right now.
The first happened a few years ago. I think I was maybe 13 at the time and I was still completely in love with this one author, aka Jacqueline Wilson. Everything she wrote about resonated with me at the time or dealt with things that surrounds most of us on a daily basis.
But there was one book in particular that I LOVED and already owned, but on Christmas Morning, I opened a gift which had the book in. I was confused because my mom knew I had the book but thought she may have forgotten, but when I looked inside, I realised it was signed. I am not ashamed to say I cried!
The second great Chrismsd was last year when I had just become a Christian and had started on my way to being a better version of myself. It was as though I was looking and experiencing the season in a completely new way. It was amazing!
Worst Christmas:
Although last year was one of my favourite Christmases, it was what came after that also makes it my worst.
Unfortunately, just after Christmas last year, my nan, my best friend in the entire world, was rushed to hospital.
It seemed as though she was getting better for a while, but just after the New Year, passed away. It was heartbreaking and I miss her so much. I can't believe I will be spending my first Christmas without her.
But do you know what? She was 86, she lived a great life and I am just proud to have known her for as long as I did. I love her and that will never change!
Anyway, I loved sharing this with you all and thank you Ana for letting me collab with you. #TeamAwesome all of the way and Merry Christmas to everyone.
Now it's ma turn:
Christmas is like, uh, ma favorite thing evarr and I think there's nothing cooler than that, but I've still had some weird experiences…
Best Christmas:
Ok so I'm 15 and that means I don't remember about two thirds of all my life's Christmases (is that a word?). But definitely my best Christmas was the time when I got about 8 or something presents for Christmas day and about 13 for Epiphany. (In Spain, Epiphany is more important than Christmas, in case you didn't know, it's on January 6th and it's the day the three wise men go to Jesus' house and give him presents 😊)
I know it sounds selfish, but me and my parents live thousands of kilometers away from our closets relatives and even though it's still fun to spend it just me and my parents, sometimes we wish we spent that time with them.
Anwyay, enought of the blah blah, on continue…
Worst Christmas:
I've never really had a WORST Christmas, maybe a least fave, but yeah. I remember this time (which I've probably already mentioned on my blog, but I didn't say the whole story) when…
Wait, lemme put you in situaion, so in my town, we have something called "La Cabalgata de Reyes" ('cabalgata' means ride in English, but idk if there's a mane for this, it probably exists) , it happens on January 5th, in which basically volunteer kids and teens (and adults, who take their trucks) dress up as Santa Claus, angles, the Virgin Mary, the three wise men etc… and go around town like that, they also play the drums and stuff.
So me and this friend of mine went to that thing, we were going to dress up as angels! 😇 And then some kids that arrived AFTER us  and (just because one of their moms was volunteer too) they participated as angels. We dressed up as angels too, but we didn't use the typical angels dresses, we looked more like priests. 😕
Anyway, in the end we had fun and whatever, we played with other kids after the ride and I went home with my parents at about 1:30 am. What? I was 10!! 😝 Anyway, I fell asleep at 2:20 and woke up at 8:00 am (as I always did as a kid). I had had NO SLEEP at all, I was feeling like death but I also REALLY wanted to open my presents. I felt a little hungover even though I hadn't drunk *obvs*.
It wasn't that bad, but it was the least best Christmas I remember.
🎁🎁🎁
That was fun!! Thanks so so much Chloe for collabing with me, I loved your stories and your Christmasy spirit!!! *follow her if you haven't already*
Share your thought with us!
What was your best Christmas? And worst? Did you like our stories? Do you do collabs for blogmas? Are you enjoying blogmas so far? Are you excited for Xmas day? Tell us!
I hope you enjoyed reading as much as me and Chloe did writing them. #TeamAwesome! I also hope you have an aamzing day/night and week! I'll see you next time, probably tomorrow!
MERRY CHRISTMAS PEEPS!
Last post                                                    About me                                        Xmas through years