HO HO HO PEEPS!!
Merry Christmas first of all, I hope you're having a great day and hope you got lots of presents!!! I can't believe it's Christmas so far, it feels like yesterday when blah blah blah life stuff..
Oh wait, I forgot to highlight it:
🎁 
MERRY XMAS EVERYONE!

 🎁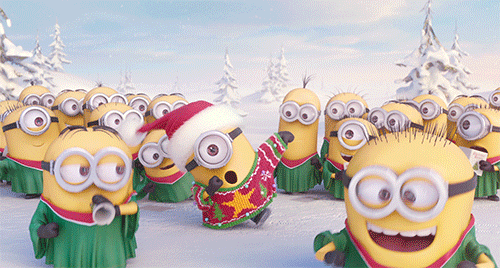 Now that's better!
I hope you have a good time with your friends and family *and if you have any little relatives, don't tell 'em about Santa, don't be like that* hope you eat lots and play lots of Board games!!!
I'm sad blogmas is over, but we'll always have next year, right? Right? 😭 Anyway, I had doing blogmas, even though I only did 9 posts, next year I'll se if I can post more. I laso idd  2 collabs!!! Yaaassss 🎉 🎉 Ahh, blogmas, I love it!!! 😆
Oh wait, I have a special announcement!!
SPECIAL ANNOUNCEMENT! 😱
I just noticed that I was nominated for the 🏆 Best of 2017 Blogger Awards 🏆 Thank you so much to whoever nominated me, it means so much!!!! I got nominated in the 2nd category:
So now is when I ask you to PLEASE PLEASE PLEASE vote for me!!! 🙏🙏 It would make my whole year! Here's the link to the post so you can vote, click here!
🎄🎄🎄
Anyway, that's all I had to say.
Share your thought with me!
How are you spending Christmas? What did you get for Christmas? Are you happy or sad that blogmas is over? Are you voting for me? Did you also get nominated? Tell me errything!!!
I hope you liked this post even though it wasn't a content one, I hope you have an amazing Christmas and a great rest of the week!!! I'll see you tomorrow with a very special post yasss!!!
MERRY CHRISTMAS!
Last post                                                      About me                                            Last Xmas post