GREETINGS PEEPS!
I hope you're having a great day! So actually this post came just in time because just yesterday I got my period, what better way to share with the world, huh? Let's start, peeps!
So the wonderful ad amazing Ash @ CallMeAshb created this online movement called #ThePeriodParty and it's purpose is to normalise periods and destigmatise them, not only that but also fighting against period poverty, cause it's a big issue.
And so we're here talking about periods! 🎉 🎉
Let's Talk Periods:
I've actually never really talked about periods on my blog, well maybe I have but I didn't make any post in particular related to it, I actually thought of making one which I'm gonna share very soon! 😃
I haven't talked about periods online just cause there's so much stigma about it and some years ago, teens would get their periods at 14-15 kinda *stupid scientists and their fixation with putting hormones in everything* and now we're getting it much earlier. You know, in my school, girls don't talk about periods at all, until you're 15 or so *and they still don't talk about it a lot* you admit you're on your period, but before that age my friends would deny it. I didn't deny it, I just didn't talk about it lol
I hate society. 😕
It's hell since I actually love talking about periods, I've been wanting to talk about them on my blog since like 2 years ago or so, I just thought I was maybe too.. young to talk about it? Dude, I got it at 11, man!
I mean, maybe I was young, but if you have the period, you have the period. I know, great philosophy 😅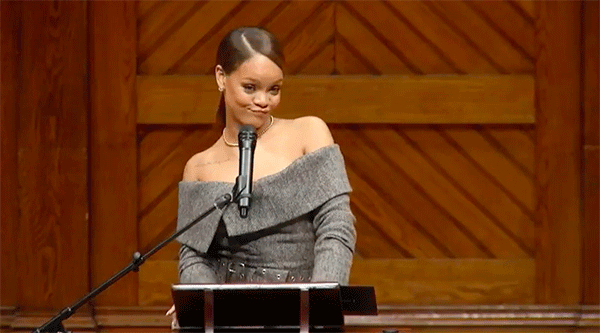 Like literally, now teens are talking more about sex and super gross stuff *that rather than sexy it sounds depressing, you can imagine* than things as simple as periods.
Lemme get this straight, you see dirty stuff on the internet but you don't have the period? Huh, that's new.
And then you fail biology 🙄
Anyway, now I'm gonna share few things about my period:
About ma period:
I've had it since I was 11, so 4 years ago.
It's pretty irregular.
It's very abundant.
Sometimes it hurts more than others, it used to hurt more before.
I've never put on a tampon, I rather have a cold forever.
My bleeding record is filling a 30cm thick night pad in an hour 😎 #ActuallyKindaProud #DontJudgeMe
I don't think I have the so called PMS, my mood just depends on the situation.
I actually like the period, it makes me feel part of the girl community and thanks to that I'm gonna be a mum someday. #GRLPWR
🦄🦄🦄
Anyway, so as this movement is meant to empower periods, now it's your turn, share this movement with the world, it can be bloggers, irl friends… just spread the word!
*this is the official image for the movement*
If you wanna check out Ash's post about #ThePeriodPary, click here, she's also promoting it on Twitter! Also other bloggers like me are writing posts about their periods for this movement, you can do so too!
I wish there was a uterus emoji.
Share your thoughts with me!
Have you made a post about this yet? Are you a girl? When ditcha get your period? Id it bearable? Are peeps in your school awkward around periods? Tell me erryting!
I hope you liked this post as much as I liked making it! I hope this can make a difference and lessen the stigma around this topic. I hope you have a great day and a great week!
MASSIVE HUGS!
Last post                                                          About me                                           Why I Love Me Tag