Greetings peeps!
I hope you're having a great day! So the other day I went to my friend's house and she had the movie Love, Simon and we watched it both for the first time and I thought yasss
Another movie to review!!! As always, I'll so a beautiful disclaimer:
---
⚠ 

SPOILER ALERT:
I'm gonna make A LOT of spoilers, lots of them, I'm basically gonna tell you EVERYTHING. This movie's plot is a little hard to explain for me, as I'm not good at explaining things without ruining them, I'mma make spoilers. Sorry. Don't read this if you wanna watch the movie sometime.
Spoilers are marked in red, just in case.
---
Now let's begin:
Movie review: Love, Simon
Le movie:
Release date: March 16, 2018 ( United States )
Director: Greg Berlanti
Collection: USD 65.9 million
Story by: Becky Albertalli
Music composed by: Rob Simonsen
Script: Isaac Aptaker , Elizabeth Berger
Le plot:
So this guy, called obviously, Simon, is gay and hasn't told anyone because he's afraid that people won't like him anymore.
So there's a wort of web page in which anyone in school can publish anything, and there's this guy that calls himself Blue (so, an anonymous person) who "comes out" and I put quotation marks because he did it anonymously because he's too afraid.
Simon related and decides to send him an email (anonymously as well) and they become "friends" and chat about it. Simon wants to know who Blue is so he throughout the movie he supposes he is:
Bram (but he's not cause

he catches him almost doing it with a girl at a party

)
Lyle (but then

he turns out to like Abby as well

)
Cal (

he asks him if he's Blue, but he says no

)
But he didn't know it was Bram until the end.
So before all of those suppositions, he was emailing Blue and one time he was on gmail in school, one of his school mates (Martin) finds out about he being gay and emailing this friend sharing his feelings. He tells Simon to help him "seduce" his friend Abby or else he would share those emails with EVERYONE.
So his group of friends are Leah (who's in love with him), Abby (who's loves Nick) and Nick, (who loves Abby), these last 2 are not in a relationship.
He tells Nick, that Abby likes another guy, he tells Abby that Nick likes Leah and convinces Leah to hang out with Nick. So no one really likes Martin, but somehow Abby starts liking Martin, or at least finding him funny.
Martin some days after decides to ask her out in front of the whole school and town and she says no, so he gets mad and publishes Simon's emails on that web I told you about before.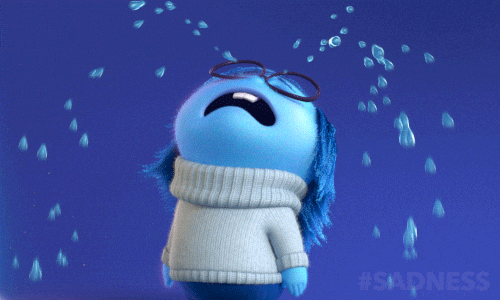 He tried to make Blue come out as well, so he wouldn't be alone, and also because he developed a crush on him and wanted to know who he was, but Blue didn't want to.
He's hopeless, he comes out to his parents and at first his dad didn't really like it, but then they solve their problems, his mum is obvs emotional about it cause she saw that Simon had been acting kinda sadder since like 2 years before and his sister supports him 100%.
His friends are mad at him because they find out he lied and tried to manipulate all of them, but then some time after, they fix it.
At first he also gets a little bullied in school, along with this other gay guy (who isn't Blue) called Ethan who had come out a long time before him.
In the end, he goes on this fair, a everyone goes too, so he goes on this Ferris Wheel where he waits for Blue to come to meet him (Blue knows it cause Simon sent him an email). After waiting for a REALLY LONG TIME, Blue comes, it turns out to be Bram, like I said before.
THE END
Le review:
I really liked this movie! I've obvs seen movies in which there're gay people kissing and all, which doesn't happen very frequently, but I've never seen a movie who's main character is homosexual and the movie's about what they go through, you know? I think that's what's different about this movie.
I think it might be very realistic about coming out, there's a lot of scenes that explain it very well. Because you see people on youtube coming out constantly and in most of those videos they end up crying, it must be very hard. You can be judged, you can be started at, pointed at, laughed at, BULLIED…
Society is a hard place to live in. Even people who don't have to deal with homophobia, racism, xenophobia, sexism, antisemitism, people laughing at them because they have an illness or a disability… we all get judged and it's hard to fit in sometimes.
Some people might think that closest people will understand or support that, but most times they don't, and even if they did, people are still afraid because they don't want them to see them differently or something.
I'm surprised Blue wasn't Lyle because they got along very well and gave each other like looks and stuff, I don't know, it made a lot of sense to me.
🌈🌈🌈
Share your thoughts with me!
Have you seen this movie? Have you not? Did you like it? Did you not? Who did you think blue was? What was your favorite part? Tell me everything!
I hope you liked this post as much as I liked making it!!!! This movie was a lot easier to explain than others that's amazing! I hope you have a great day/night and a great week!
Massive hugs!