Greetings peeps!
I hope you're all having a good day! So I thought today would be a good day to talk about social media, people on the internet and how people only show the good sides of things…
Because most people on social media, you know, they are always like: wohooo I'm having so much fun with my friends *who are actually not so close to me but I wanted to post a story on insta about how much fun we're having* or like: yaaay it's summer, al last we're gonna party everyday *when actually you're bored af at home*.
It's very curious how people get to trick people into thinking they're very social, when the moment you meet them in real life, they happen to have not as many friends.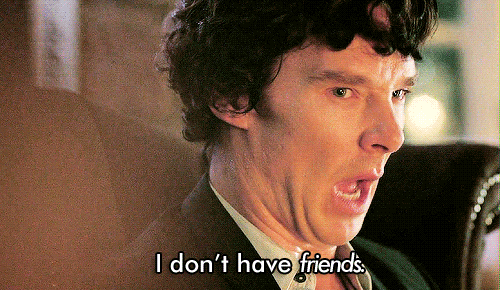 There's also the type of people who have a lot of fun with friends in real life and are always extroverts and smiling and everything, but then on social media they always post emo captions and post quotes on insta stories or tweets like: "when you thought things couldn't get worse" or "life is sh*t", "I hate everyone, they're all @$$holes".
I'm an advocate that people post happy things when they're happy, share positive vibes, right? And maybe be real about your situation when things aren't so good? Although maybe the best idea would probably be not to post it, who knows, there might be people who are happy about your bad situation and have the nerve to let you know.
But I think there must be a balance; don't post super happy things when you're sad everyday in school are always talk sh*t about life, nor share super sad things on social media when in real life it seems like you're living the best life out of ll of us, right?
Few times people here on wordpress have told me I have a very positive attitude, and I don't think I'm that positive, I just think I'm a happy person. But sometimes one doesn't feel so happy, right? And that I think I should work on, maybe if sometimes I'm feeling sad, I should be more open here and on social media, I'm not talking about crying my @$$ off on the internet, but just being open to the fact that I'm not always doing wonderfully.
As they say on inspirational image quotes, it's okay not to be okay.
I think no one wants to post sad things about themselves, I mean, who would go like: "oh, let's post a tweet about how I failed 3 projects and 4 exams and then post on instagram a picture of me crying, I'm gonna get so many followers!"
I sounds really stupid to be fair.
Final word:
All I'm saying is kids, if you're not having a good day, you don't have to post anything, who do you need to prove you're happy? Or doing good? Just don't post if you don't feel like it. It's fine to be sad, but you shouldn't fake it. Really, no one on social media really pays attention on how you're doing, unless your life is super cheesy or there's people who hate you. Who knows.
🍅🍅🍅
Share your thoughts with me!
What do you think? Do you agree with me? Do you follow a lot of people like that? Do you know anyone like that? Do you think we should be more open about feelings on social media? Tell meeeeeeeeeeeeeeeeee
I hope you enjoyed this post as much as I liked making it! I wish I could post more often but I'm in school *cries* but I hope to be more active this week! Have an amazing day!
Massive hugs!
Ana Regina 💧
Last post                                                About me                        About fake crying