Greetings peeps!
I hope you're all having a great day!!!!! I am!!! So this post isn't really gonna be about blogmas but it's related to it, you've most probably read the title so I don't need to tell you that…
🦄 TOD
AY'S
MY B
LOG
IVE
RSA
RY!
!!! 🦄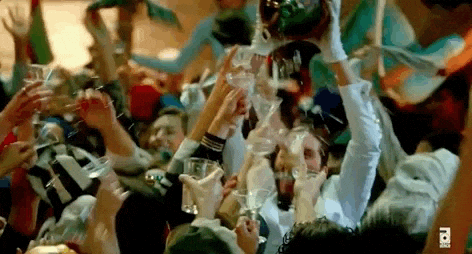 Today I started my blog 5 years ago, when I was 11 years old, hehe! I'm really happy about it, 5 years is still a lot, however I feel like I've been blogging my entire life, idk Well, I'm 16 and 5 years is a bit less than a third of my life, cause 4 is a quarter too.
First off, thank y'all for supporting me and what I do, I feel very proud of it and I always say it. I wanna thank you whether you're a new follower and if you've been there since pretty much the beginning, thank you so much. 💖💖
Bu
t d
ud
e, t
ha
t's
it

?
Today I decided to do something new, cause I always do the same post thanking and saying how much it means to me and blah blah…
But this year I thought about it and I decided that from today, December 8, for a month, until January 8, I'll be sharing all of your posts and publications on social media, so if you want me to share your blogposts, tweets and insta pics you only have to say it in the comments or mention me on social media. I'll be like a curation site for a month! 😛
My user is @iamanaregina both on instagram and twitter. If there's any other social media you want me to repost you *idk if that's the word* tell me!!!!
🎂🎂🎂
Thanks so much again to all of you, you're amazing! I wanna blog as long as I live! This community is amazing!!!! Dude, I feel lame saying only that, but there's nothing I haven't said on other anniversaries 😂😂
Sha
re y
our
tho
ugh
ts w
ith
me!
Should I count you in? Don't be shy, you most probably want me to share it, let's both get what we want!! Tell me in the comments or tag me in stuff to let me know! For how long have you been blogging? When's your bloggiversary!! Tell meeeeee
I hope you liked this post though I didn't make content at all, that'll be tomwarrah. I hope you have an amazing day/night and an amazing weekend! I hope to see ya next time!
Massive hugs!
Ana Regina 🍍
Last post                                            About me                               4th Bloggiversary