Greetings peeps!
I hope you're having a great day!! You know, I love talking society, criticizing it is really fun and well, good? Maybe? Depends. Anyway, today I'm gonna talk about about this…
Have you seen these t-shirts that say "Girls Don't Dress For Boys" in shops? I have seen the first ones in Maddie Ziegler's clothing line last year, I think. Then I saw something like that again in Stradivarius not a long time ago, they probably still sell them.
I'll be talking about that!
---
⚠️ DISCLAIMER:
Just know I'm a feminist, I believe in equality, for sure, but this has nothing to do with the fact that girls may or may not dress for boys, so I just wanna clarify that, so I'm not being sexist if If I criticize this.
Also, I'm not judging any girl or guy out there, I believe people can do whatever the eff they want as long as they don't harm others.
---
Let's Talk 'Girls Don't Dress For Boys':
Okay so with feminism, girls have done their best to clarify we don't exist to benefit, serve, nor do whatever the eff men want. Okrrrrr I think we all agree.
So women wan wear whatever they want, and not necessarily they want to wear it because they want to attract men or to "get some", right? But we all have to admit it sometimes looks like it, even if it's not the case.
Cause there's a certain logic to that, I'd say. I even did the math:
So that's technically why people may think that. But now let's talk about reality.
Now let's talk about me 😂😂
Okay so I have a crush right? So every time I'd have class with him, unless we had P.E. that day, I'd try to dress with formal clothes, you know, shirts, formal pants, sweaters that go with shirts, nice shoes, nice coats, classic stylish pieces of clothing, ya know.
I liked formal clothes before liking him, but I started wearing them even more when I met him, cause that's how he dresses.
Not always would I wear normal clothes, but also I'd wear things I bought that are quite peculiar and that you don't see a lot, cause that could attract his attention, maybe? Don't get me wrong, I wouldn't show skin, I'd just wear hella weird shirts, dresses or ensembles. I don't think in 4 years It has worked really. I never really caught him looking at my outfits, though that's how it should be, right?
So when we didn't have class with him, dressing formally or cool or comfty or just average depended on my mood or on whether we were gonna get some exam results and I didn't wanna look too good, for some reason lol. 😅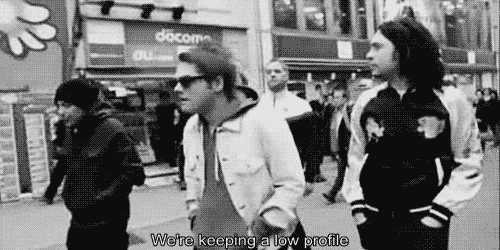 Ok so I'd say in my case, I sometimes dress for boys, and by that I mean my crush, and JUST my crush. And if I'm not seeing my crush, dressing cool or effortless just depends on my mood, right? But I mean, who doesn't like looking good, right?
Girls DO dress for boys… well, some girls
Maybe some of them don't, I'm not saying ALL girls do dress for boys. But I mean, let's be real? Who doesn't wanna be attractive or make their crush like them? And who on earth doesn't wanna look good on their first date? Come on!
So before we were talking about looking attractive. It is possible that people dress showing a lot of skin or looking very "dayum gurrrl" without wanting to attract people or do dat dirrty ting *eye roll again*. It's true some girls wanna look sexy because they wanna feel sexy and pretty and just confident, which is a good thing, right? A lot of people do that.
Also, if you have a nice butt, embrace it, enjoy having a butt! Make all girls jealous!!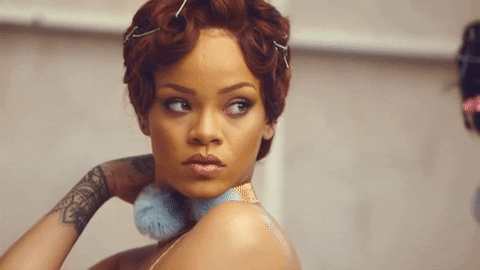 But I think then there's another type of girls: the ones who say they don't dress for boys when they do.
You know there's girls who are literally ALWAYS talking about how good it is to be single and how guys suck and how they're so happy without a boyfriend and they don't need it? I think those girls are constantly saying that because they DO want a boyfriend, but they try to seem cool about that situation.
Well I think something similar happens with how some girls dress. I've noticed some classmates I have dress "differently" *lol I didn't say better cause I don't necessarily like what they wear 😅😅*, well, let's say they put more effort. They put more effort whenever they know they're gonna see the ones they have a crush on. Like OMG I've seen that so many times!!! And also when they know they're gonna meet a lot of boys.
Conclusion:
Girls dress for boys, sometimes. Not all girls dress for boys and not all girls DON'T dress for boys.
Some girls pretend they don't dress for boys, when it's actually their purpose.
Everyone wants to look good.
Some peeps just wanna "get some".
Some peeps have crushes or boyfriends.
All the ish above just depends on the person and situation.
💋💋💋
I think all what I just said can lead to no misunderstanding, I hope, I don't know.
Share your thoughts with me!
Do you agree with what I said? What are your thoughts? Have you seen those t-shirts? What do your friends think about this? Do you have a crush or boyfriend? In which situations do you like looking prettier? Tell me everything!!!!!!!!!!!!!!!!!
I hope you liked this post as much as I liked making it, I loved talking about this. I hope you have a nice day/night and a very nice week! I'll se you next time, have a great one!!!
Massive hugs!
Ana Regina 🍑