Greetings peeps!
I hope you're having a great day! So the year is ending, and that means the month too, so why not do the dreams of the month today, right? Dude, I can't believe 2018's over, omg.
Anyway, let's put aside the depressing stuff, let's focus on surreal things, like the mind when it's asleep, let's go! As always, I'll be sharing 4 of the dreams I had this month, which I wrote on my dream journal.
Dreams of December 2018:
December 5th, 2018
I dreamed me and the peeps from my Economy class had to pick our test results that afternoon at the pool? What? Apparently the teacher was going to be there the whole afternoon so that was our time to get them.
I had forgotten completely during the afternoon and I went there at 20:00, almost when the pool closed. I had to run. I woke up and couldn't see the teacher in the end 😅😅
December 11th, 2018
I dreamed we were in class, we were supposedly in junior high, but we were in one of my primary school's classroom, which is weird af. I don't remember whether we were in English class or not, but someone said something stupid *obviously in Spanish, cause we live in Spain* "why don't you go f*ck yourself" in English, and two of my friends laughed really hard. I was like: "oh, so you only understand swearings in English, huh?".
Cause people learn those things better and it makes me sick. I mean, they're important, but dude, there's more to this language than just badwords.
I don't know why I was so aggressive in this dream. 😳😳
December 17th, 2018
I dreamed I went to the movies with only one friend, we really wanted to watch that movie, but were the only 2 who could go that day. We ordered some food in McDonnald's and then we were heading to the movie. He ordered a combo and some brownies. I was just going to order my combo, but I was like: why not buy some brownies?
I went to the bathroom once we got our food and then cam back and eat with him. At the end I noticed he had eaten my brownies.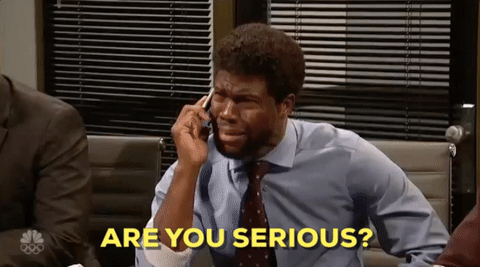 Then we went to watch the movie. I have no idea what movie it was. We met another friend there.
December 28th, 2018
I dreamed me and my friends were neighbors and we were going home. But our building was different, it was not the same, it was another one. It was like we were sent to this alternate version of it for few days or something.
So my house is on the third floor, door A. So we all went to the third floor, cause we all supposedly lived there. So my door was like down some stairs similar to pool stairs, cause it wasn't too low from the normal floor. I'm freaking bad at explaining this.
We all went home. Mine was really weird, it was pretty big and it was weird cause part of it was like a garden or something. In front of us we had some buildings, they looked like hotels. My parents had thrown a party or something, cause there was a lot of people at home. There was music and all the peeps were twenty something years old, some were wearing swimsuits and bikinis. It was scary.
I even did a drawing to explain it better, I don't know if it's inteligible though.
Dream count:

13

2 of the dreams were effing long, like really long. And depressing. 😭 That's why they're not here. I had many others, but I forgot quickly after waking up.
🧠🧠🧠
QUICK ANNOUNCEMENT!
Just a reminder that until January 8th, I'm sharing your posts, tweets and blogposts through instagram and twitter!!! So if you're interested, please lemme knowwwwwwwwwww
🧠🧠🧠
Share your thought with me!
Do you dream of school? Do you dream of parties and bikinis? Do you dream of being aggressive? Of hanging out with friends? Do you have a dream journal? Tell meeeeeeeeeeeeeee
I hope you liked this post as much as I liked making it! I'll make my 2018 resolutions review tomorrow so stay tuned!!! I hope you've  had a great 2018 so far and I hope you have a great day!
Massive hugs!
Ana Regina 🦄