Greetings peeps!
I hope you're all having a great day!! I am! So today it is time for another dreams of the month post!!! I know it's like March 4th but it doesn't matter lol Let's get into it okrrrr?
So this month I'm not sharing 4 dreams, I'm sharing only 3, why? Well, this month I had many dreams, it's just I couldn't remember most of them, it was really hard. And the few dreams I had were just too weird and depressing cause my crush was in them and blah blah…
So yeah. 3 dreams.
Dreams of February 2019:
February 2nd 2019
I dreamed I was in school and we had to take the bus to go back home. So apparently, the bus felt too early and we had to go to the bus station. It actually wasn't the bus station, cause it was literally next to a freakin' bridge where people walk, it's just that in the dream they used it as a station for the school buses.
So me and my friends went there to take the bus and we bought some tickets for that. Apparently everyone could get in… except me? What? I HAD PAID FOR THE EXACT SAME TICKETS!!!
I could've called my parents to take me home, and it was getting dark out. But some of my friends were there like me cause they were in my situation. We actually really wanted to get in a bus, cause for some reason they looked really cool. So we bought another ticket and GOT IN!!!!!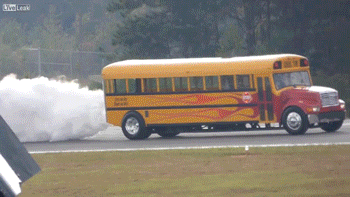 February 3rd 2019
I dreamed it was Halloween and me and my friends to a place in town where was music and people and blah blah… So I was wearing the same cow costume Ariana Grande wore some years ago on the Ellen Show. I'm not the biggest fan, but my subconscious seemed to like it.
It wasn't exactly like it, mine was worse cause it was a dress and it was really tight and short. Argh why!!
So there was a sort of concert and my crush sang one song in that. WHAT?? It actually sounded pretty ok and the song was kinda cool, but it was weird. We didn't see him, we just could hear him from one floor above.
WHAT THE HELLLL
February 19th 2019
I dreamed *again* that my parents were having another baby.
WHAT?! Why? Why do I dream of these things so much? I'm so pissed because they always infuriate me, like I'll be yelling at my parents in the dream.
Not cause I don't want a sibling, simply because I'd be 16 years older than the kid and my parents couldn't turn out to be so stupid at this point. But enough of the controversy.
Dream count:

12

Argh, I'm remembering less and less dreams everytime. Remember when I remembered 40 dreams? Those were the days.
🐮 🐮 🐮
Share your thoughts with me!
Do you have dreams often? Do you remember dreams? Do you write down your dreams like I do? Have you had dreams similar to these? What's a dream you've had recently? Tell meeeeeeeeeeeeeeeeeeeee
I hope you enjoyed reading this post as much as I enjoyed making it! Now I'mma go eat cause I'm starving! I hope you have an amazing day/night and rest of the week! I'll see ya!!!
Massive hugs!
Ana Regina 🍑
Last post                                              About me                               January dreams