Greetings peeps!
Wash poppin' guys? I hope you're all having a great day!! I am! Today I'm especially happy and that's what I'm gonna talk about in today's post! You probably already know by the title…
Drumroll please…
I HAVE 100.000 VIEWS ON MY BLOG!!!!!!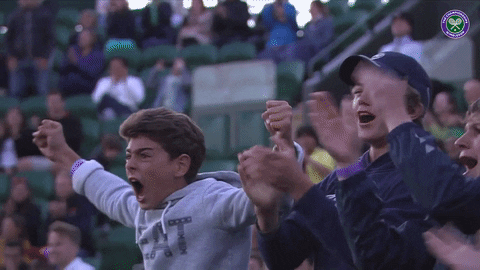 *I think I found out like last Sunday, but I didn't say anything on the blogpost I pushed that day because I noticed later, way later*
Here's proof in case you don't believe me:
I'm super super happy because I feel like this is pretty huge number, I mean, I got 100.000 clicks on my blog, like what? Me? It means so much to me that people visit my blog and read my content and support what I do with nice comments, likes… It makes me happy that people like what I do here!!! 😝
Cause if you think about it, 100.000 is 1/10 or 10% of a million. It may not be a lot for some of you, but it is to me. 😊 And my parents! Even my mum wanted to buy me a cake and all! 😂
When I started this blog I thought I would get like 10 views a day at most and I thought I would have like 20 followers. Literally. Like, I'll admit that sometimes I don't think about this, but when I stop for a moment and realize how far that is from what I expected in the beginning, it just amazes me. 🤯🤯
This took me 5 years and a little more and some people have gotten to this point in really short periods of time, but I'm proud of this and I love what I do. I don't regret having tried for so long. 😊 At all.
🖤 Thank you time 🖤
I wanna thank you all so much for the support, the love, the really nice comments you give me… everything. 🖤🖤 This is a really nice and lovely community and I'm super happy and grateful for being a part of it. *virtual hug*
⚠️ ATTENTION! ⚠️
As a way of thanking you all, I wanted to give you something in return. So feel free to give me your blog links in the comments and I'LL GO TO 10 BLOG POSTS OF EACH OF YOUR BLOGS, LIKE THEM AND COMMENT ON THEM. How does that sound? Reciprocity everyone!!!! 😄
Now gimme your link!
I hope you liked this post even though I didn't really post content in it. Remember to send me your links, please! I hope you all have and amazing day and an amazing week!!!!
Massive hugs!
Ana Regina 🦄