Greetings peeps!
I hope you're all having a great day! I am! Omg it's June already, what? I can't believe it. Anyway… As May is gone now, it's time for another dreams of the month post!!!
If you're new to my blog, you may not know I do this every month. I share 4 dreams I wrote down in my dream journal along the month. So, yeah… now you know!
Dreams of May 2019:
May 7th, 2019
I dreamed we were in ICT (Information and Communication Technology) class and there was like a glass cube in the middle of the classroom, right were the central table should be, we were all there inside sleeping bags inside the cube. We were doing nothing related to the class.
Here's sort of how the class looks like:
And the glass box was pretty similar to the box of Billie Eilish's "Lovely" Music Video's box:
And that's all for this dream lol 😂😂
May 13th, 2019
I dreamed me and my friends were in high school and supposedly each one of us had a little room to keep our stuff. It was like a locker, but it wasn't, it had the size of a cleaning room, you know? Inside were lockers. Every "cleaning room" had 2 lockers; one for you and another one for someone else.
Inside the locker was a folder with the student's information and official documents. Supposedly it was forbidden to take a look. One day I was really curious about what was inside, do I put it in my bag and read it at home. 😅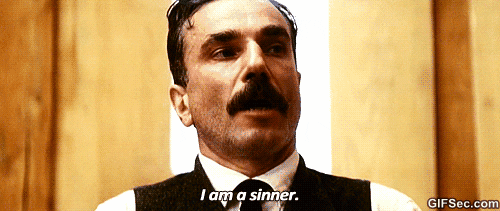 May 16th, 2019
I dreamed I was hanging out with my friends around town. In the dream I didn't live in the town, I lived in a smaller one near it. Supposedly to go home I had to take a bus, and the bus took home everyone that was from my same town that was in *where I was*. Does that make sense?
Anyway… I was sitting next to this little girl from my town *I have no idea who she is in real life* and she was maybe 5 years old in the dream. She was alone and she didn't know her address. I asked her if she knew how to go home, but she said no.
I took her to my house and asked my mum to help me. We finally found her parents.
May 30th, 2019
I dreamed I was going to the bus station to go to school and there was guy from another class that was going too. He was few meters away from me. I have no idea why but I knew he was gonna die. I was like: poor guy, his end is close and he doesn't even know it.
How tf did I know?
Then, the next day, someone in my class told me he had died the day before. I asked how? And they said he had committed suicide. Wt*?
I didn't know how or when exactly he was gonna die, however, how was I so sure he was gonna die? That dream kind of freaked me out, not gonna lie. What must that mean?
Dream count:

11
🐼🐼🐼
I know I didn't make a dreams post last month. I'd only had 3 dreams, which is a lower number than the amount I share here (that's 4) and also, they were either boring or depressing, so yeah 😂
Share your thoughts with me!
Do you get a lot of dreams? Do you remember many? Do you have a dream journal? Are your dreams weird like mine? Do you dream of school a lot? Let me know in the comments!!!
I hope you liked this post as much as I liked making it! I hope to do a dreams post next month! I hope y'all have an amazing day and an amazing week! I have exams, argh why?
Massive hugs!
Ana Regina 🦈
Last post                                            About me                               March 2019 Dreams