Greetings peeps!
I hope you're having a great day!!!! I am! Today its time for a sit down and talk post, cause I haven't done one in a while and I really really want to!!! So let's being this thing!!!
You may know Selena Gomez released a song few days ago called Lose You To Love Me. If you haven't heard it, give it a listen! 😊 And here's the part I liked the most:
We'd always go into it blindly
I needed to lose you to find me
This dancing was killing me softly
I needed to hate you to love me, yeah
The part I put in red is what I'm gonna talk about. I really liked that sentence, not only because I kind of relate, cause I'm in my teens, and teens go through some very existential sh*t.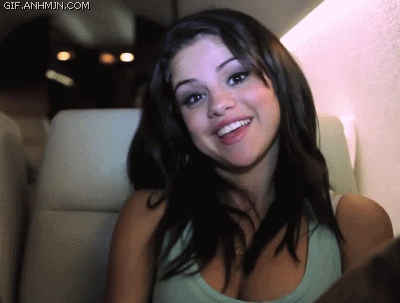 But we're not gonna talk about that.
Ok so she said "I needed to lose you to find me" and I noticed I have never known what to find oneself means. It is in many many songs and in corny movies and a lot of people on Youtube who talk about their life struggles say it too.
So we're gonna find out what it is. We're gonna google it:
The definition was from Quora. Link here
I know there must be a lot more definitions, but we're gonna stick to this one 1) because it was the first one I found 2) I think it's a great answer *the middle to last part of the definition was a lil cheesy but it's pretty true*.
Ok so it basically means to find what you came to this life to do, or like, what you want to do with your life. Kinda?
I'd like to say I've found myself? because in the past years I've pretty much made a list of the things I wanna do in life and all of my goals and I know that if I do this, then I'm gonna try to do that and then start this other thing and so back and so forth.* But who knows, I might change my mind? Something will happen and it will make me reconsider my list?
* And I don't like saying it because I don't like talking about what I wanna do or what's in my mind until I actually do it. Also, cause what if it doesn't happen? I just don't feel the need to let people know, cause when I begin to pursue those things, people are gonna find out anyway, and that's totally cool, I'm not gonna try to hide it, why would I?
*enjoy this cat*
I think we're constantly finding ourselves, life is constantly changing and we can't change the things that happen around us. Also, we, ourselves, change. You never know.
However, I have to say there are times in which you feel like you've found yourself. Because some parts about ourselves are bigger than others, does that make sense? Like even though we're constantly finding ourselves, there're time in which we go like: I just found myself!
Yeah. It's complicated, it's not a science, it's not like maths, where you have an answer or 2 or something. I'm not gonna say anything else on this cause it's getting corny and unnecessary.
Share your thoughts with me!
Did you know what it meant? Did you not? Do you think you've found yourself? Why? Tell me anything you want!!!!!!
I hope you liked this post as much as I liked making it! I tried not to make it too deep lol. I hope you have a great day/night and week! I hope to see you next time, yaaaay!
Massive hugs!
Ana Regina 🍄