HO HO HO peeps!
I hope you're all having a great day!!! You know, one of the things I really like about blogmas isn't only that it mixes blogging with Christmas and the fun we have doing it!
But also the fact that MY BLOGGIVERSARY TAKES PLACE IN BLOGMAS!!! 🤩🤩 And you know the best part? It's today!!!!
HAPPY BLOGGIVERSARY TO MEEEEE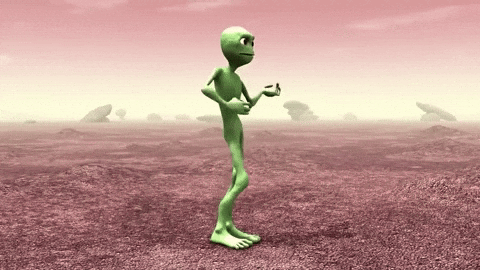 *yeah, that gif describes totally how I feel today 🤪*
My blog is turning 6 years old!!! 🥳 My son is starting elementary school 😂😂
It feels like it's been 4 years, or even 3, but it also feels like I've been blogging my whole life, it's weird. Like I don't remember a Sunday or a summer where I didn't have to make ideas to post something.
As always, thank you!
Thanks so much to the people who have ever visited this blog, liked, commented, followed… it means a lot to me! I also wanna make a shout-out to all the peeps I've become friends with through blogging, y'all know who you are! 🥰🥰
Psssst, did I tell you I just reached 150.000 views? Isn't it crazy? Literally most of those views come from 2 posts I made out of 700 I've published. The internet is a crazy place! Thanks so much, because by being here, you just contributed to that! 💖
Hey! This has to do with you!
I wanted to celebrate by thanking people, but I just did that and it's kinda lame. So I thought of doing pretty much what I did when I reached 100.000 views and that is the following:
⚠️⚠️ I'M GONNA LIKE AND COMMENT ON 10 BLOG POSTS ON EACH OF YOUR BLOGS! ⚠️⚠️ Just to clarify, I'll go to 10 blog posts per blog, so if you have a blog I'll like and comment on 10 of your blog posts!
All you have to do is like and tell me in the comments if you're down and give me your blog url! 😛
🎂🎂🎂
Share your thoughts with me!
When's your bloggiversary? How long have you been blogging? Do you have more than one blog? Are you doing blogmas this year? What do you like about blogging? Tell me!
I didn't make any type of content on this post, but I have a cool post for next week! I hope y'all have an amazing day/night and an amazing week! I hope you're loving blogmas so far!
Merry Blogmas!
Ana Regina 🦄
Last post                                               About me                           5th Bloggiversary