*i knew i drew the virus pretty badly, but don't judge me*
Greetings peeps!
I hope you're having a good day aside from the fact that we're all stuck at home buried in things to do… or boredom cause there's nothing to do. Obvs I had to talk about this.
Omg I'm so rude…
HAPPY QUARANTINE!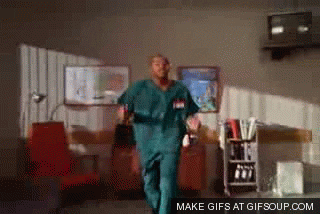 Ok it's enough, this is serious.
You know, I wanted to make an into talking a little about the situation and what coronavirus is and blah blah, but everyone knows already at this point, so why waste our time?
By the time I'm writing this,almost 163 000 have been infected, 6 000 people have died and over 76 000 have recovered. Let's see how this thing evolves.
How's it going?
Well, I live in Spain. Here about 7 700 people have been infected, almost 300 have died and 500 have recovered so far. And yeah, I'm aware Spain is one of the most affected countries by this disease, we're the 5th as of right now.
As far as I know, none of my family members nor I have been infected.
Am I scared?
Not really, especially because I'm most likely not gonna die if I'm infected, nor my friends and family. But obvs I'm worried about my grandparents, because even if they don't leave the house often, this virus is highly infectious and I really really hope it doesn't get to them.
I would't really mind getting it, because my overall health is fine, as well as my parents, the 2 people I live with. But still I don't want to risk it, you never know.
How's quarantine going?
Well, on Thursday of this week the government announced all schools are closed until new advice, so that's probably 2 weeks or so. Just today the government announced it's officially forbidden to leave the house unless we have to go grocery shopping, to the hospital, to the pharmacy…
A lot of people are infuriated cause they love being outside, but me even on holidays I never really leave the house, I can go for days and days without going out. I love being home, so this shouldn't be a problem. I also have a list of things I wanna do during this quarantine, so I won't be bored.
Speaking of school…
There's a test we have to take to be accepted in college at the end of this school year, but because schools are closed, we don't know whether they're gonna postpone that test or not. Also we don't know if the school year is gonna last longer because of this, I think this is what has me the most "nervous" about, because there're a lot of things I wanted to do when summer begins.
I just hope they don't make the school year longer, hope the test is on the same date it was established months ago and I hope nothing will change, and if things change, I hope it's for the better.
What do I think is gonna happen?
Well, you never know. I guess we're all in a state of uncertainty. We don't know whether this virus was created by someone or not, we don't know when the pandemic is gonna stop nor how many people are gonna die, we don't know how this is gonna affect politics and the world economy… Anything could happen, and I think it's gonna happen when we expect it the least.
*naughty face emoji*
And because this quarantine phenomenon is super weird and so many things are happening right now, I'll be making blog posts during this time to update you guys on my life, what I'm doing, things I find out, realize… just to document the situation a little bit. For posterity, you know?
Final word and virtual support:
I hope you're all doing ok, I hope your families are doing well. I hope you're not too bored, hope you're not buried in homework nor bored… I also hope your mental health is going well, because that's very important, especially in these days of collective nervousness. Sending you all my love and support 💖💖💖
DM me if you wanna talk (IG: @itsanaregina)
Cause I'd like to know what you guys think about this situation and how you guys are doing. You can also tell me in the comments obvs 😜😜
Hope you liked this post as much as I liked making it, why not? I hope you're having a great day and a great quarantine, cause it's gonna be long as hell. Sending you love!!!
Massive hugs!
Ana Regina 🦄
Last post                                                  About me                               Random post