Greetings peeps!
How's it going? I hope well! Today I decided to do a storytime post because I haven't done one in a while and honestly, this anecdote was too good not to mention it in this blog.
So in around may the philosophy teacher organized a day to talk about domestic violence. There was a college teacher that was coming to give us a talk about it in a philosophical point of view, the gave a lot of references.
Then we had an hour to make a debate. After the debate there was another activity, but let's admit it, no one really cared 😅😅
Now let's begin!
Storytime:
So the debate started very caliente as one of my teachers pretty much embarrassed himself. That's pretty much how the whole thing began. I'm not giving details as I might save that for another blog post. 😜
And then I don't remember how, but the debate started being about feminism and whether there was only one type of feminism or many. A guy who's opinions and just everything he says is unpopular among de peeps, he said there was only one feminism, the one that put men and women in the same place.
And then, a lot of girls started responding with anger at him – I think not so much because of what he said, but because everyone hates him – saying there were many types of feminism like conservative feminism, radical feminism, ecofeminism, liberal feminism, marxist and socialist feminism…
I was really impressed about all the types that existed. 😅
And then the guy was super confident about everything he said like: All of that's BS and there's only one and all of the other ones don't exist and blah blah…
And then he said another type was the "feminazi" movement, which isn't a movement at all, it's just a pejorative way of calling feminists.
And that's where one of my classmates went like: Ummm… You can't use that name. It's completely off topic and it's offensive. I honestly didn't think she would take it so personal. I mean, I agree with what she said, but I didn't think anyone would say it at loud.
And then another guy some time later said: The moment where feminists put people into concentration camps, then feminazis would exist.
People were like what? There was silence when he said that. Then we all laughed and clapped really hard.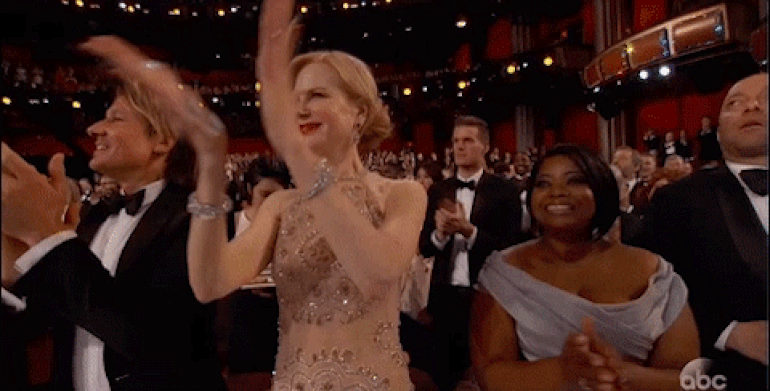 Cause it's kinda true. Pretty literal, but it was right. You can't compare the feminist movement at all with nazis. They're totally different things.
And then the unpopular guy said something like he didn't mean to offend but there WERE feminazis and those were the crazy women who kill their husbands or something like that.
And then you can imagine all of the people who were either offended or just completely disagreed with it.
Yo, kid: You're not being a feminazi when you kill your husband, you're being a psychopath!
And then there was a girl who said you shouldn't call women crazy nor feminazis for doing what they believe and all of that. And people were like YASSSSSSSSSS.
I don't know how that debate ended, too many things happened.
Final thoughts:
I think the debate went pretty well, considering the fact that I thought very few people would participate. (I participated too btw, but me and many others weren't part of that intense bit.)
The whole thing probably went too far and it got to a point where people are pretty much fighting. *verbally, I mean* There were many ways to talk it out without reaching that extreme.
It was really funny. Believe me, it was really fun to watch.
🚻🚻🚻
Share your thoughts with me!
Did you know there were types of feminism? How many do you know? Have you ever been in a debate? A feminism debate? Do you or did you do any debates in school? Tell me anything!!!
I hope you liked this post as much as I liked writing it! I had never made a feminism post on my blog, I should make more! I hope y'all have an amazing day/night and I hope to see you soon!
Massive hugs!
Ana Regina 🦄