Greetings peeps!
Omg it's been so long since I said that for the last time. Last time I posted was at the beginning of June last year. IT'S CRAZY HOW TIME FLIES AND SO MUCH HAS HAPPENED AND NOW IM HERE and I'll talk about this at the end of the post, okay? cool, now lesgo:
The other day I was tagged by the lovely hiddengirl75 from Wandering with Me to do the Peer Pressure Tag, yaaaaaay!!! 😀 *pssssst, check out here blawg pleeeeaseee* Thank you so much hiddengirl75 for tagging me, you made me realize how much I missed blogging!!! 🙂
Let's start!
The Peer Pressure Tag!
Rules:
Link back to the creator, which is Random Thoughts of My Fandoms.
Give a link to the person who tagged you.
Answer all questions honestly
Come up with 5 questions of your own. (4 have to be about peer pressure; 1 can be random and about anything)
Tag at least 10 people and give links to their blogs. Please no "you!"
Recommend at least 5 books or songs you see everywhere/are very popular that you've read or listened to.
Use the hashtag #peer pressure tag for easier visibility
Questions:
What kind of music do you listen to and why?
I listen to many genres, but lately I've been mostly into House, and inside of house I like Deep House, Future House… I also really like Electro and EDM (electronic dance music) and I think I've been listening to all these even more often now that I'm shuffling, which is SO FUN, I highly recommend it. 😀
What is your favorite quote? Why do you like it?
Ummmmmmm I don't have a favorite quote right now nor can I think of one, but I just looked up quotes by Christian Bale and here's one I liked:
But I learnt that there's a certain character that can be built from embarrassing yourself endlessly. If you can sit happy with embarrassment, there's not much else that can really get to ya.

Christian Bale
I like it because it's true, a lot of people stop themselves from doing things because they're "embarrassing" and that may close many doors on the long run, so I think we all should care less about what others might think and we should be less self conscious all the time.
And here's a picture of Christian Bale for your eyeballs to enjoy xD
Ok next before I get distracted lol
How do you handle stress or anxiety?
Well I've actually been pretty stressed for the past 2 months cause I was studying pretty much all day everyday for my finals and lemme tell ya, it was a freaking nightmare, I would cry everyday and I was super anxious.
But what ended up keeping me away from losing my sanity was distractions like watching christian bale videos on youtube lol, listening to house and shuffling a little… just trying to take breaks every 40 something minutes and trying to push bad thoughts away. By bad thoughts I mean thinking I'm gonna fail, or thinking I don't have enough time to study this or that… you know… And I tried to be positive and believe in myself.
It's really hard, I know it very well, it was really hard for me to control my anxiety and emotions. Sometimes being positive is hard, but it's very important as well.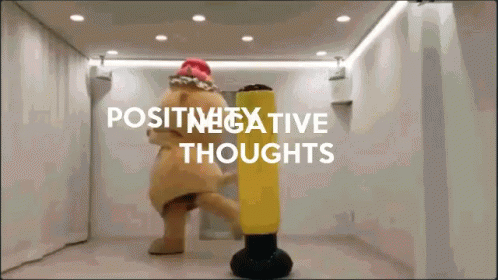 Are you a inside or outside person?
I'm more of an inside person, I mean I really enjoy going out and doing things, but I always prefer being home, that's where I do most of the things I love. 🙂
(Random ques) what did you searched last in your Google!?
Christian Bale xD ok Imma just stop
My Book Recommendations:
Ok I know I don't read a lot, and many of you know it as well, so if anyone for some reason notices I've recommended any of these before, I'm sorry for being so lame 😛
Books:
An Absolutely Remarkable Thing by Hank Green (luv this book and luv Hank Green, he's an ICON!!)
Sense and Sensibility by Jane Austen (if you like reading about marriages where one of them doesn't love the other or people getting literally sick cause dey heartbroken, dis yo book)
The Neverending Story by Michael Ende (ok so I'm still reading it but ITS REALLY GOOD, I mean the movie was good, but this is F*CKING AWESOME)
Songs:
pov by Ariana Grande (I love this song because I relate a lot, I think it's my favorite song from positions right now, it makes me cry hehe)
Head and Heart by Joel Corry and MNEK (I love MNEK's songs, he sings like the angels, and this song is super upbeat and just too cool to be true, been loving it!!!!!)
The Business by Tiesto (this song depending on my mood can make me wanna dance or cry, don't know why, like the lyrics is dirtythinkable, but also it's pretty deep, especially if you watch the video, that's when you see it a different way, also the melody and everything are just WHOOOOOFFFF)
My Questions:
I don't know if these are too related to peer pressure but they kiiiiinda have to do
What's the last thing you've done or said because of peer pressure?
Can you name a piece of clothing or type of shoes or something related to fashion you hate that you wouldn't wear even if it's trendy?
What's your least favorite subject? Why?
Who's someone you wanna be like? (you know, a role model for you)
(random question) if you could buy ANYTHING right now, what would you buy?
I tag:
🌻🌻🌻
Ok so that's it for the blogpost!!! I really hope you liked it! I also really enjoyed making it, thank you so much again hiddengirl75 for tagging me, it means a lot!!!! 😀
Now lemme give you a brief reason why I stopped blogging.
I started a podcast in April last year and I was going to start a youtube channel after school finished and blah blah… And I knew what to post on both places, but then I had no idea what to do on my blog, and also with college and stuff I wasn't able to do all of that together, I even had to leave my podcast too.
Now I'm trying to do youtube and college to see how things go and I'll see if in the future I can go back to blogging or podcasting or both.
I've never wanted to be someone who leaves things, also cause I thought I had time for all of that, but I found out that wasn't true the hard way, so for now I'm not blogging with a fixed schedule, but I might post on random days like this if I have a cool idea or get tagged for something. So yeah, keep your eyes open 🙂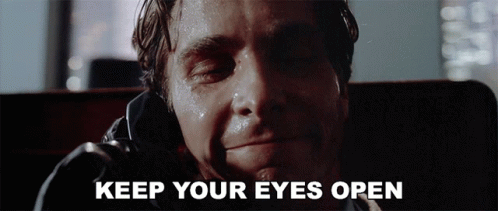 ok I have to stop with the Christian Bale references hehehe
Thank you so much for everything, this blogging community has given me so much and I've learnt a lot plus had a lot of fun.
I'll be back to doing youtube these days (i had also left youtube for a while cause of technical problems and then I had to study like really hardcore for my finals) so if you wanna hear from me you can follow me there, link here: https://www.youtube.com/channel/UCzUBOLIP7orKGNN8fyCDICQ/featured
Here's one video if you wanna check it out
I hope you liked this post as much as I liked making it and I hope you're happy and not anxious and going well in life and following your dreams, I hope y'all stay safe, take care of your physical and mental health and stay true and stay awesome!!
Virtual hugs!