Greetings peeps!
I hope you're having a great day! I am! It's Halloween!!! I have to study a lot today and stuff, but it doesn't matter lol Officially it's the last day of the month, what? yaaay! 
Omg I'm so sorry, I'm so rude…
☠️ H

A

P

P

Y

H

A

L

L

O

W

E

E

N

!!! ☠️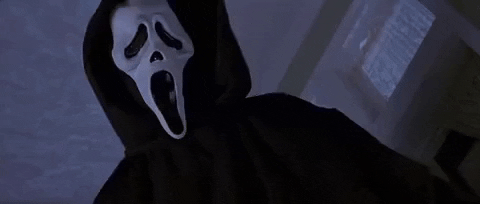 I'm perhaps not really dressing up for Halloween this year, but at least when it comes to blogging I've taken more advantage of Halloween, as I've done 3 Halloween related posts, including this one, cause I usually make like 1 or 2 posts only.
These are the posts, click on the images if you wanna check them out!
In this one I give a pretty simple Halloween themed nail art idea.
On this one I do a sort of last minute Halloween makeup tutorial.
I actually don't really know what I was gonna talk about today, it was more like wishes and blah blah.
SONG!
Oh yeah, I wanted to share a Halloween related song! Well, it isn't about Halloween, but you know what I mean lol. It's called We Are Venom (yeah, like the movie) by MOSES and EMR3YGUL *who's an amazing DJ btw* Hope you like it:
What do you think of it? Do you like it? Did you already know it? I love the beat, it's sick! Do you like songs like this?
What are you guys doing this year?
Are you dressing up? Going somewhere? Are you gonna party? Does anyone Trick or Treat? LOL I feel old but I think last time me and my friends went Trick or Treating was when I was 12 or something? I think so.
I have nothing more to say than have a great day and night and have lots of fun!
I know today's post wasn't a content post but I'll make one next week! I think there's an award show coming next month so I can't wait! I hope to see ya next time!!
Massive hugs!
Ana Regina 🎃
Last post                                                 About me                            Halloween 2018