HO HO HO peeps!
I hope you're all having a great day!!! I am! So today I was thinking of post ideas, and the one I was going to do was going to take me a little long, so that's for another day. Today I'm doing a tag!
Yas, after I don't know how long, I'm doing another one!
For this one, no one really tagged me. I actually looked for tags, because I've already done the Christmas Tag and the Christmas Would You Rather Tag, so yeah, I found this one! I thought it would be really cool to do!
Let's go!
The Holly Jolly Christmas Tag:
Les Rules:
I think they're just answering the questions.
Les Questions:
1. Favorite Christmas Movie?
My fave Christmas movie? Oh my god, I would sayyyyyyyyyy…….. I have no idea, I like a lot of them, I don't have a fave one, I like many.
2. Are you on the Naughty list or the Nice list?
I think I'm on the nice list, I've always been hehe 😅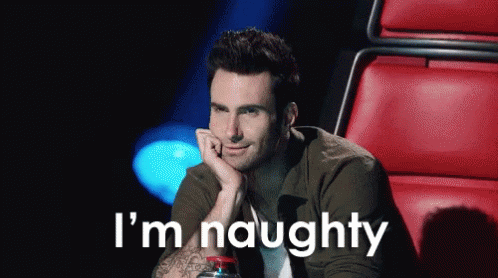 3. Show us an embarrassing Christmas photo.
An embarrassing Xmas photo? I don't wanna brag but I don't have one. At least I don't think I have lol 😂😂
4. Have you ever had a White Christmas?
I haven't really. Like, it has snowed in my village a few times, but there would be really little snow and it would last few hours.
5. Do you start your Christmas shopping on Black Friday or wait until the last minute?
It depends each year 😛
6. If you could be in any Christmas movie what would it be?
Whhaaaaaaaaat? Maybe Nightmare before Christmas? I really like that movie.
8. Name all of Santa's reindeer.
Ummmm… Rudolf, Dasher, Dancer, Prancer, Vixen, Comet, Cupid, Donner and Blitzen.
I looked them up, I have to admit 😂😂
9. When does your family put up your Christmas tree and who decorates it?
We usually put it up in mid-November and take it out in mid-February lol Sometimes a little earlier, sometimes a little later. We love trees in my house *Ik that sounds dirty* 😅
And who decorates it? Either me and my dad or me and my mom, it depends on who has time for dat
10. Is your Christmas tree real or fake?
It's fake, we've had it for 5 years or so.
12. Peeking at gifts or be surprised?
Both 😊
13. Show us your ugly Christmas sweater if you have one.
I don't have one, I'd like to have it, but I already have too many clothes. But here's one Christmas themed I bought I believe 2 years ago.
14. If you could be under the mistletoe with anyone who would it be?
I'd like it to be my teacher crush but that's not appropriate, so I'd say no one. 😭💔
15. Does your family have a special holiday recipe you like to help make?
Not really. We don't have any special recipe for anything lol
16. Are you a pro-present wrapper, or do you fail miserably?
I like wrapping presents, but sometimes I mess it all up lol 😅
17. Have you ever gone Christmas caroling?
Nope, actually that's something I would've liked to do when I was a kid. But no. 😕
18. What tops your tree?
A star!!!!! ⭐️
19. Do you make New Years Resolutions? Do you stick to them?
I do! Actually 2019 would be the 4th year in which I'm doing resolutions. I don't usually check them along the year, so there's always something I don't totally achieve, but yeah, they're usually goals I wanna keep, I'd say I pretty much stick to them.
20. You have been granted one Christmas wish…what will it be?
I'd like all my family and me to be healthy and I'd like to keep having the things I have. Just general well being, that's already a lot I think.
I tag:
IN CASE YOU WEREN'T TAGGED AND WANT TO DO IT, PLEASE FEEL FREE TO DO IT TOO
🦄🦄🦄
I took the questions from this beautiful blog, it was apparently originally a YouTube tag: http://www.mamakatslosinit.com/2014/11/holly-jolly-christmas-youtube-tag/
Share your thoughts with me!
Did you know this tag? Have you done it? When do you put up the xmas tree? Fave xmas movie? Have you gone xmas caroling? Do you have xmas sweaters? Tell meeeeeeeeeeeeeeeeeeeeee this ain't all about me
I hope you liked this post as much as I enjoyed making it! This was so fun! I hope you have a wonderful day/night and a wonderful next week! Christmas is really near guysssssssss
Merry Blogmas!
Ana Regina 🎄