HO HO HO peeps!
I hope you're having an amazing day! Cause today's supposedly one of the happiest days in the year, right? I hope you spend time with your loved ones and got lots of presents!!
Wait, I'm so sorry, I'm so rude…
ME

RR

Y C

HR

IS

TM

AS

!!!

 🎅🎄⛄️🌈🦄🎁🎉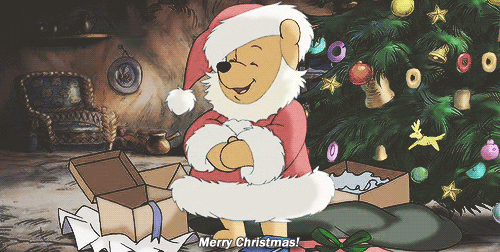 I hope y'all have an amazing day!! 🎉🎉 I hope you spend time with your loved ones, and if you're not, know that it's okay, I actually live really far away from my closest family members so I only spend it with my parents, the 3 of us. It's really nice though.
I know it's not all about the presents, but still I hope you had lots of them, cause doesn't it feel good when you get them? Note that you live in a privileged place when you have the really good luck to be able to get presents. 😊
For those of you who are going through something sad *like me lol, no seriously* I hope you have a really fun day and at least for a day forget about your problems. Try not to let them know you down during the holidays. 💖
I think that's all I have to say today, I'll be back tomorrow with a new post that actually has some content!!!!!
Tell me!
What are you doing for Xmas? Are you going somewhere? Did you do a massive family dinner? Do you live close to your loved ones? What did you get for xmas? Tell meeeeeeeeeeeeeeeeeeee
I hope you liked this post! I hope you have an amazing day and some amazing last days of the year!!! I can't believe 2018 is ending. Anyway, see ya next time guyssssssssssssss!!
Merry Christmas!
Ana Regina 🎄
Last post                                        About me                          2017 Xmas post